Canadian Firefighters Memorial Wins Award
CANADIAN FIREFIGHTERS MEMORIAL, OTTAWA
2012 CSLA REGIONAL HONOUR AWARD (NEW DIRECTIONS)
PLANT Architect Inc. has received the CSLA Regional Honour Award (New Directions) for the Canadian Firefighters Memorial in Ottawa. On March 23, 2012, PLANT Partner Mary Tremain and PLANT Associate Vanessa Eickhoff attended the OALA President's Reception and Awards Ceremony as part of the Ontario Association of Landscape Architects' 2012 Conference and AGM. Presenting the award was OALA President Glenn O'Connor.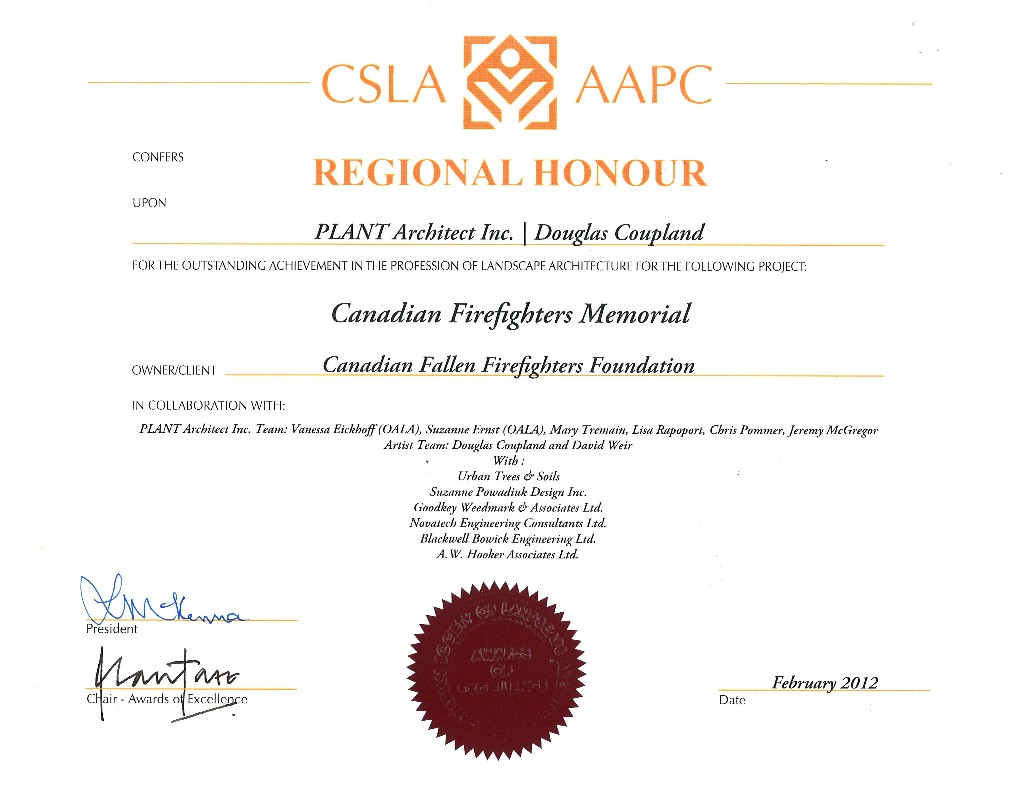 CSLA Regional Honour Award (New Directions).
Canadian Firefighters Memorial, Ottawa. PLANT
Architect Inc.
In 2010, PLANT Architect won the two-stage, national competition to design a memorial that would honour fallen firefighters and provide a place for their annual Ceremony Service on Ottawa's LeBreton Flats. Designed in collaboration with Canadian artist Douglas Coupland and situated across from the Canadian War Museum, the Canadian Firefighters Memorial is part of an urban-planning memorial ensemble that features a 2 ½ times life-size bronze Firefighter, 20-metre Firepole, Dedication Pine Tree, Stone Memorial Wall and Sloped Grove. The design orchestrates a rhythm of remembrance while also creating a place for personal reflection. The project is slated for completion in June 2012.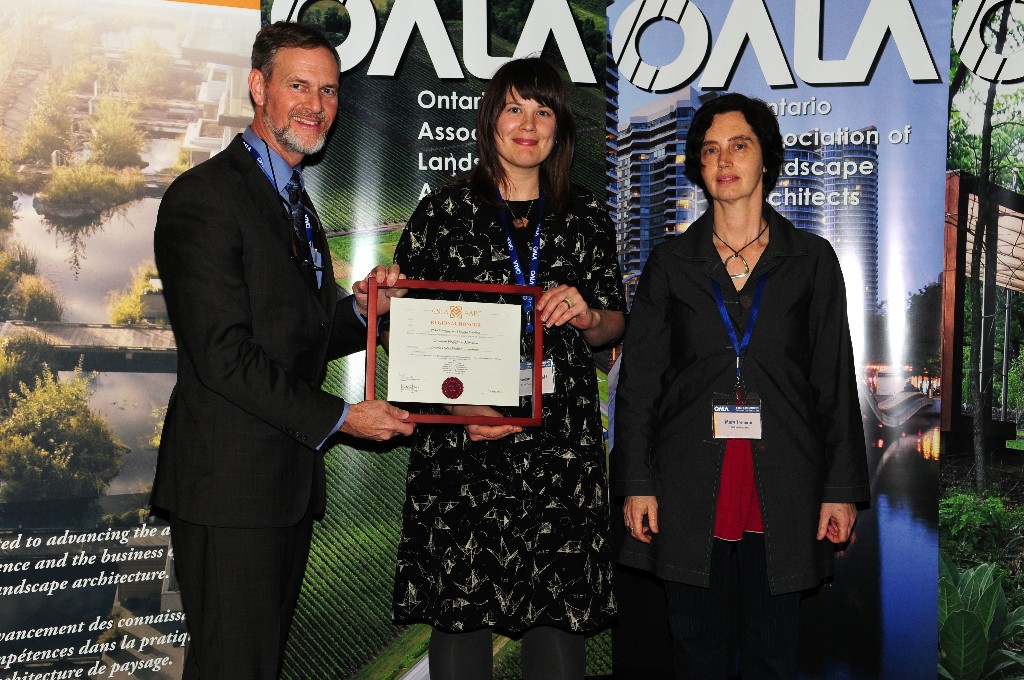 OALA President Glenn O'Connor [left] presents the CSLA Regional Honour Award to PLANT Associate Vanessa Eickhoff [middle] and PLANT Partner Mary Tremain [right].
---