News Listing
Ride of Respect Underway
September 7th, 2012
On August 31st at 0900 hours the Ride of Respect commenced their long journey from Vancouver to Ottawa, led by organizer Surrey Firefighter, Tim Baillie.

They were escorted by the Canadian Border Services to the Peace Arch at the B.C. / Washington State border, where photos were taken. Two Surrey Fire Department engines led the departing group from the Peace Arch to the Surrey City border as they left for Ottawa.

Riding her Harley is Karen Glendinning, widow of Surrey Captain Pat Glendinning. Pat's name was added to the Memorial Wall after passing in 2008. Also riding along with Tim and Karen are Brian Green, Ray Smith, and Jory Robinson. They hope to reach Ottawa by Sept. 7th or the 8th, in time for the Canadian Fallen Firefighters unveiling of the Memorial.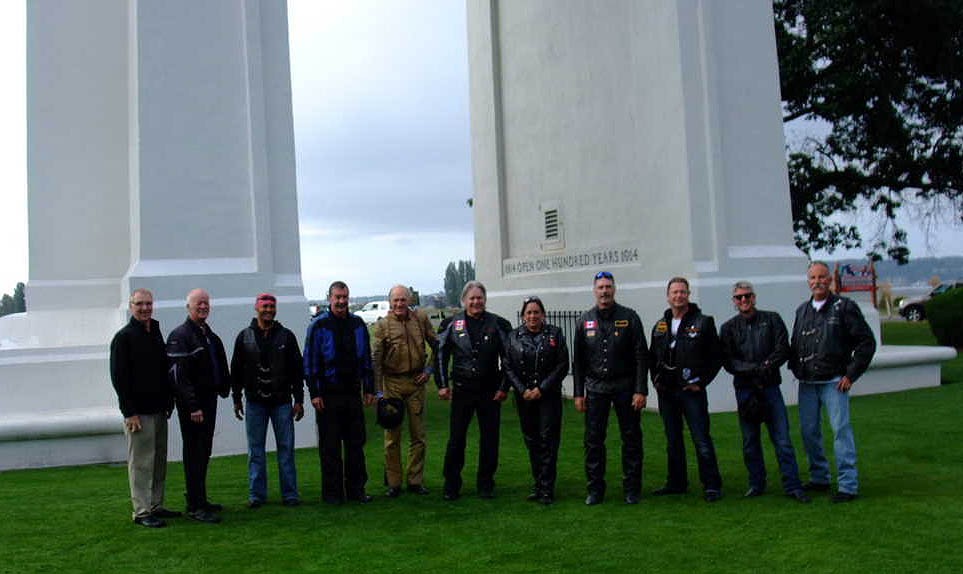 In the center is Karen Glendinning, to her right is Tim Baillie, to her left is Brian Green.