News Listing
Dominos Pizza Locations in Mississauga Support the CFFF
July 25th, 2012
Several Dominos Pizza locations in Mississauga recently held a Customer Appreciation Day with $1 from every pizza sold going to the CFFF Education Fund.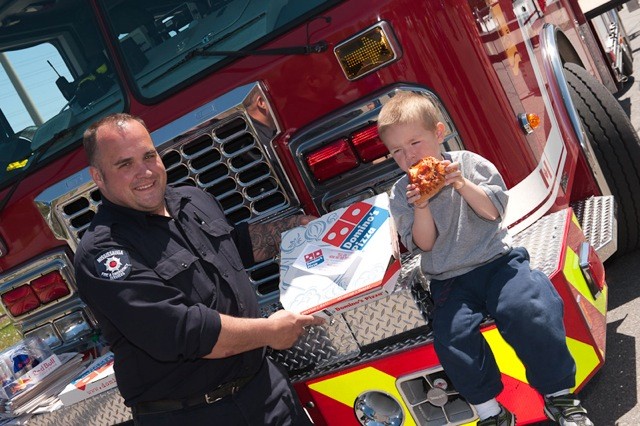 The event featured truck visits by Mississauga Fire & Emergency Services. Thanks to Mississauga Fire & Emergency Services for participating and the great donation from Mississauga Dominos to the Education Fund to help the children of fallen firefighters.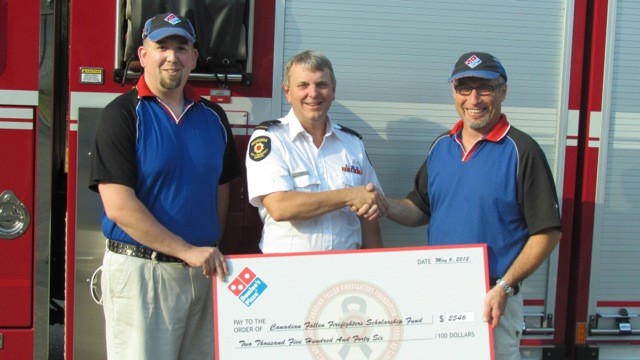 Robert Kirkpatrick recently accepted the final donation of $2546 from Meadowvale store manager John Burns (l) and store owner Werner Lomker Sr.(r) who organized the event.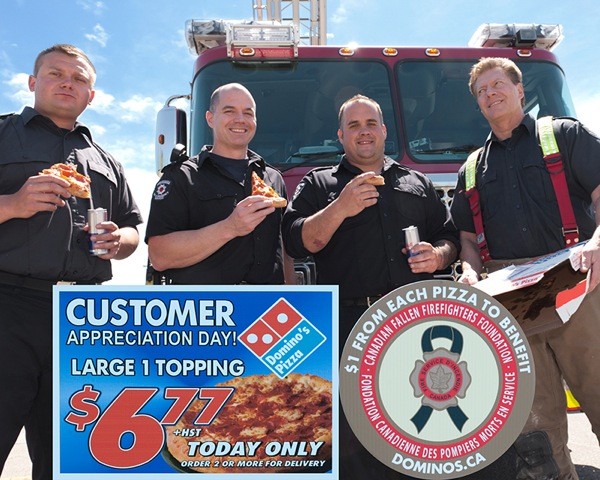 The crew from MFES Station 111 takes a time out for pizza.